Rowing camps scheduled for summer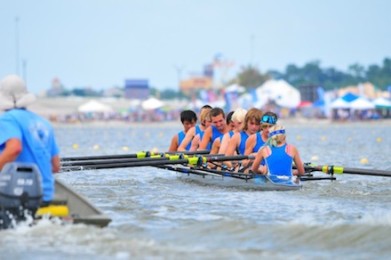 Space Coast Crew will be holding its annual summer rowing camps in three sessions: one from June 10 to June 14, the next from July 15 to July 19 and the third from July 20 to Aug. 2. The rowing camps are held where the team practices, at Oars and Paddles Park in Indian Harbour Beach.
There is no rowing experience required, the camp is to teach about the sport. Seventh- to 12th-grade students may attend the camp. The deadlines for registration are June 7 for the first camp, for the second July 12, and the third July 26. These are each a week long, Monday through Friday 4:30 p.m. to 6:45 p.m.
Rowers on the team like the camps because they bring in new athletes interested in the sport who will sometimes end up joining the team at the start of the next season. Go to spacecoastcrew.org to register online for the camps.
By Evy Guerra