Recent grad soars at engineering fair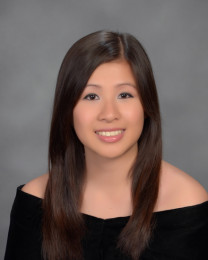 Bright minds from throughout the world gathered in Phoenix to compete at the 2013 Intel International Science and Engineering Fair last month. This prestigious event is the largest pre-collegiate commemoration of science. It was originally started in 1950 by the Society for Science and the Public and brings together more than 1,500 students from around the globe to contend for various scholarships and prizes. The fair is funded by Intel and the Intel Foundation as well as numerous other scientific and academic organizations and benefactors.
Recent graduate Michelle Chin was among two Brevard County students to place at this celebrated event. Chin won third place in the Plant Sciences category, being awarded a $1,000 prize.
"Going to ISEF and meeting all these passionate science students has really solidified my interest in pursuing a STEM field in college," Chin said. "ISEF was really one of the most enriching and rewarding high school experiences for me in that I got the chance to travel across the nation and meet students, teachers, [and] professors from all over the world."
This event is held every year in May and, to qualify, participants must win a state, regional, or national science fair. Judging the 17 different categories, evaluators of every scientific discipline, with at least six years of subject experience or a Ph.D., honor the world's aspiring innovators and thinkers.
"I hope to continue doing research in college and present my work at collegiate conferences and symposia," Chin said.