Lil Uzi Vert stuns fans with surprise release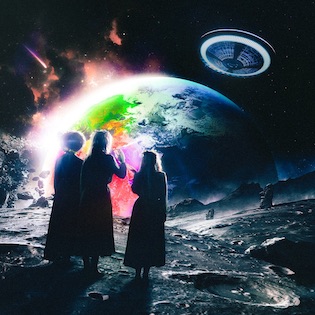 Lil Uzi Vert, also known as Orenji or Baby Pluto, has finally released his newly awaited album "Eternal Atake"after years of waiting by his fans all around the world. The record's arrival comes as a bit of a surprise because he never revealed a formal release date. He did, however post a trailer for the album early last week and the track list Thursday.
"Eternal Atake" is the first new album from rap artist since his last album in 2017 called "Luv is Rage 2." "Eternal Atake" is a high-energy album that shows Uzi's growth during the past few years, refining his skill set while retaining his ear for melody that made his type of music so addicting in the first place. The project has been in the works for quite some time, with the rapper teasing the title on the internet since July 2018. He even announced at one of his concerts that the project was completed in December 2018.
"I was eating at lunch when i found out about how Lil Uzi dropped his new album," Alex Spak (10) said. "I was really excited and hyped about this because I have been waiting almost two years for this album to come out. He is my favorite rapper so this is very exciting."
During the wait of his album, Lil Uzi Vert dropped several non-album songs such as "Futsal Shuffle" and "That's a Rack." The well-known band known as "Backstreet Boys" also samples the single in the album, "That Way," which is one of the album's bonus tracks.
"Lil Uzi Vert's new album surprised me when I found out that it was released today," Bryan Schafer (10) said. "There were lots of rumors of the album being released next Friday before spring break, but I'm very happy that it came sooner. He usually never drops music often, but whenever he does he never disappoints anyone."
By Harry Carcieri