JV goalkeeper sits out final game with hand injury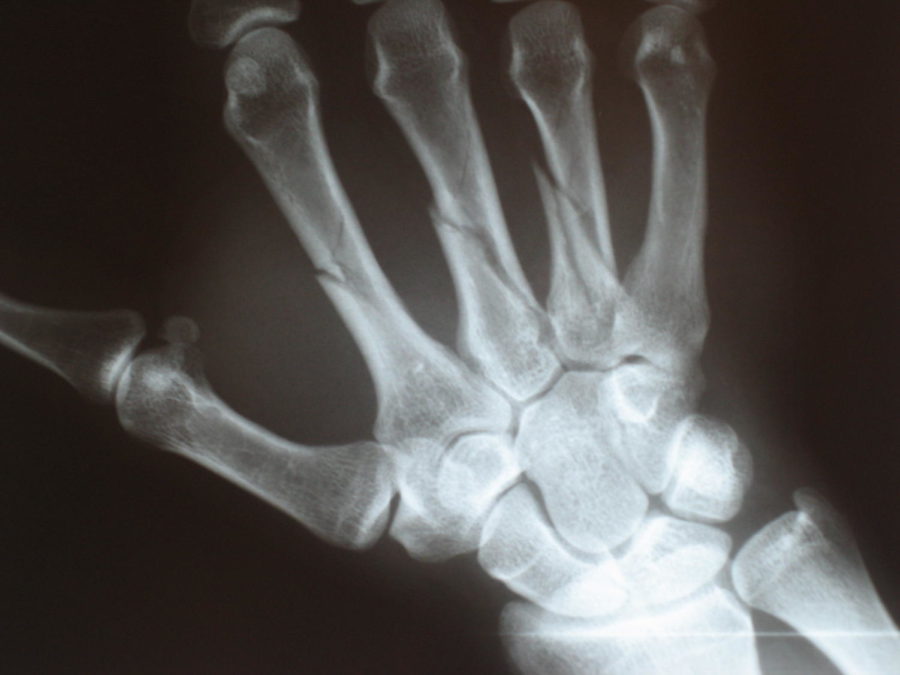 Goalkeeper Bryce Natwick had to sit out the final game of the season for boys' JV soccer team after injuring his hand his hand the day before the team's 5-1 victory against Melbourne Central Catholic on Jan. 20.
"Around Power Hour, I went to go play at my [volleyball] club with my friends Eli, Asher, James and Zach," Natwick said. "We had set up teams and started playing, eventually a kid named Alex Pollan went to spike it. In order to block him I raised my hand. Unfortunately, my left didn't make it up fast enough. I got off the court thinking my thumb was just dislocated. But After an X-ray, I learned that it was broken."
Sophomore Matthew Tucker said Natwick kept playing after the injury.
"When Alex [Pollan] slammed the ball directly into Bryce's thumb, it caused what we thought was a dislocation but he actually broke his thumb," Tucker said. 
Tucker said Pollan has injured other people, but always by accident.
"He's injured at least three people that I know of," Tucker said. "It's definitely not intentional. It's always an accident because he is a great striker. His skill as a hitter is unmatched."
Natwick's injury is expected to be fully healed soon.
"My injury will heal completely by next season," Natwick said. "It shouldn't affect my next season for West Shore whatsoever." 
He said he was confident freshman goalkeeper Maxwell Hinson could handle it the MCC game in his absence.
"I didn't feel bad about sitting out," Natwick said. "Max is a good goalkeeper and I knew he could win it."
By Alexander Velazquez