Junior Class sells Prom decorations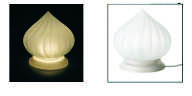 The Junior Class is offering the opportunity to take home a piece of the 2015 Prom. Decorations from the Arabian Nights themed formal event are being sold on a first-come, first served basis.
"In an attempt to mitigate the cost of Prom decorations and find a good home for some awesome lighting fixtures, I am proud to extend this offer to the West Shore Community at large," Junior Class sponsor Jill Whitacre said.
About 20 keepsakes will be available for purchase at a cost of $15 each. Interested buyers should contact Whitacre in Room 3-205. All checks should be made out to West Shore and cash also will be accepted.
Roar staff