Girls take second at regional swim meet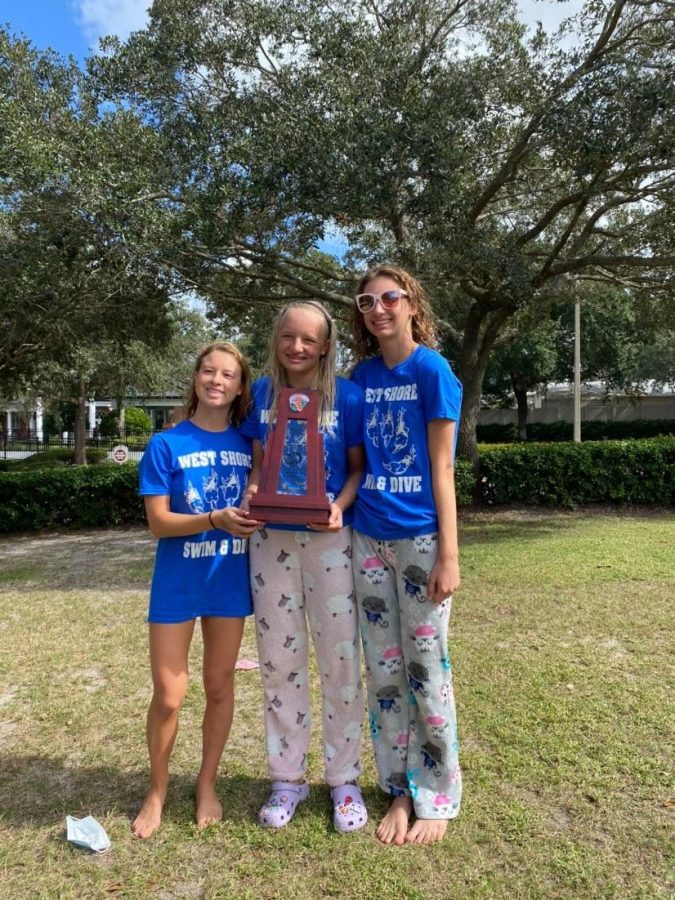 Winning second place at Regionals at Lake Highland Prep on Saturday, the girls' swim team had been preparing for this moment.
"For regionals, it's really a matter of what Coach has us do to prepare at practice, and that would be really focusing on technique," sophomore Ava Auter said.
They also started to work on other skills.
"The team tapered and worked on the little things like starts and turns," junior Kalia Clary said.
Diet change was another strategy to prepare for Regionals.
"[I started] cutting out sugar and other snacks and just focusing on eating well for the days leading up to these bigger meets," Auter said. "I definitely drink a lot of water."
Due to COVID precautions, some of the rules changed at the Regional meets.
"[Regionals] was more relaxing because at the blocks you did not have a bunch of people surrounding you due to social-distancing rules," Clary said. "This helped me get into the zone and helped me get ready for my race."
Coaches and volunteers helped out at the Regional meets.
"The high-school coaches and volunteers that were there did a really great job of keeping the meet organized," Auter said.
By Alexis Clark