Committee looks for ways to honor Melia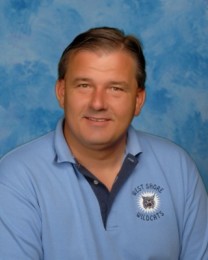 A committee currently is sifting through many ideas proposed for paying tribute to former Assistant Principal Jim Melia, who died of an apparent heart attack in early August.
"We discuss the best ways to remember Mr. Melia, using the activities he was most interested in and helped in," drama teacher Maureen Fallon said. "
The committee consists of  physical education teacher Greg Eller, social studies teacher Tony Riopelle and Fallon.
"There will be an award named after Mr. Melia which will be given to one student who excels in both athletics and the arts each year," Riopelle said. "We may tie a scholarship to the award if we can find a constant source of revenue."
Eller said some people want to name the patio pavilion after Melia because he oversaw its construction, but because the school already is naming the auditorium stage after him, it probably won't happen.
Leave a Comment