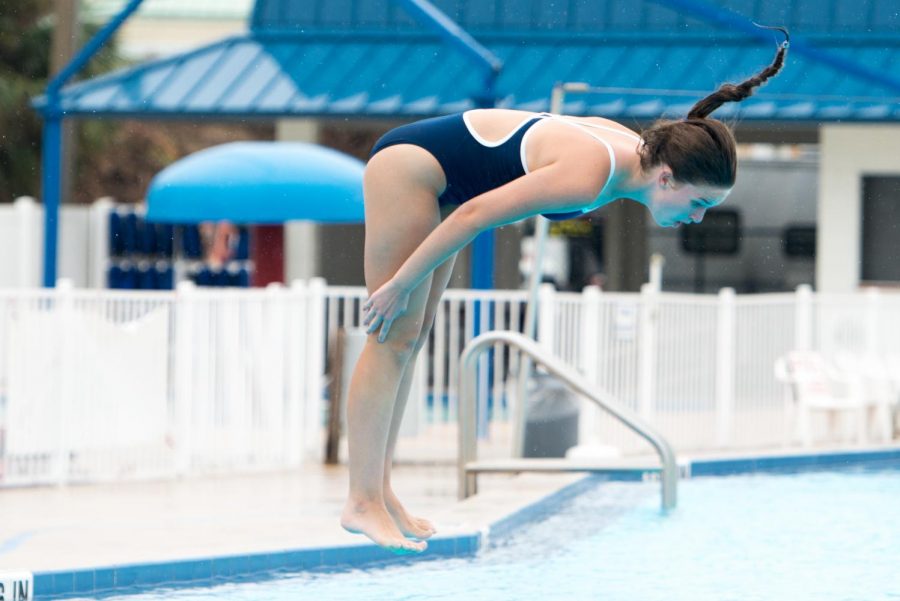 Dean Steward Photography
For the first time in school history, the swim team competed in the Cape Coast Conference swim and dive meet Oct. 6. The boys finished seventh out of 11 teams while the girls finished fifth out of 11 teams.
Swim team captain Dylan Gornto said the team's performance is a good indicator of how it will do at districts.
"It set us up well for districts and regionals," Gornto said. "It gave us some good times and it gave a lot of our younger swimmers experience in meets like that. We're really looking good going into the championship season."
Diver Lauren Seifert said she's proud of both her performance and the team's performance.
"I personally feel really good about my overall performance," Seifert said. "I think it's a good indicator of how far I've come as a diver and gives me a good feeling going into the championship season. The combined points Megan and I scored for West Shore helped to boost our girls team to fifth place overall."
The team will travel Indian River College on Oct. 20 to compete in the district championships.