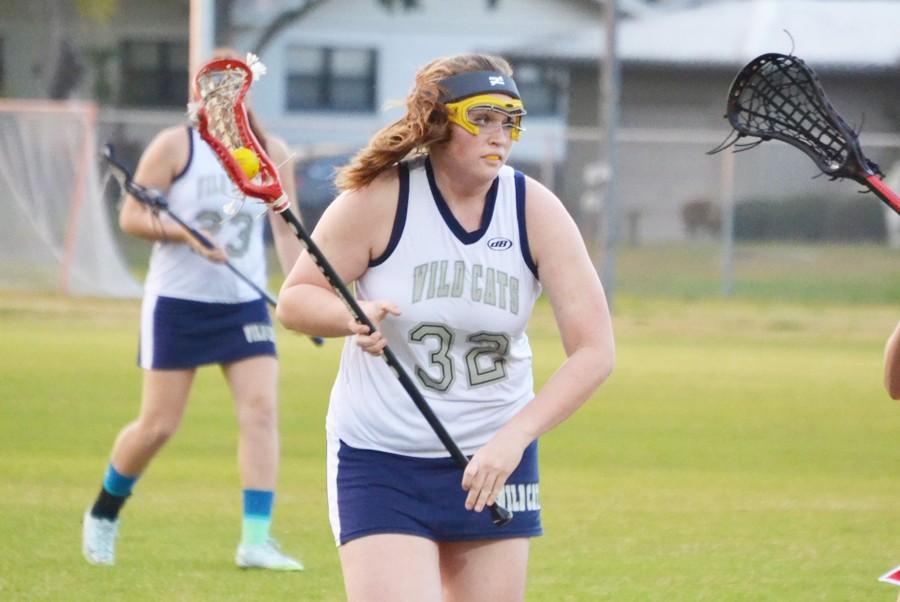 Dean Stewart
The girls' lacrosse team ended its season with a 9-3 loss to Sebastian River in district finals Friday night.
Freshman Hannah Lebeau led the Lady Wildcats with two goals followed by senior Mikayla Almedia with one goal.
The game marked senior Kaitlin Inganna's last time in a West Shore uniform.
"As a team I couldn't be prouder. I can honestly say that every girl tried her best and for that I will forever be grateful," Inganna said. "As a captain, I couldn't have asked for anything more."
Junior Taylor Canavan said the girls put up a good fight against the other team.
"As a whole I feel we played our hearts out," Canavan said. "We definitely could've scored more, but Sebastian River is an experienced team and they held us down."
After playing in her last game, senior Amanda Moscrip offered words of encouragement.
"As a captain of the team, I see a future in the team in the years to come," she said. "We have a lot of young girls who know how to play the game."
Lady Wildcat's finished the season with a record of 8-5-0.
"I will miss all of my teammates dearly, we will need to step it up next year after losing five contributable players (Mikayla Almeida, Amanda Moscrip, Angela Ahern, Kaitlyn Inganna, Faryn Antenucci)," junior Noelle Moore said.
By Ayden Lew and Matthew Moscrip