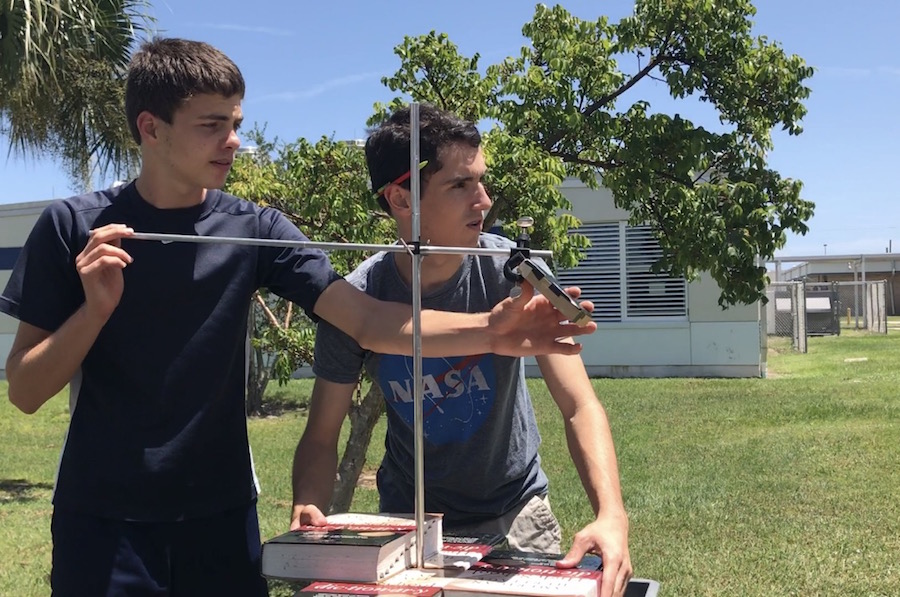 Lauren Novak
Six hundred thirty-two. This number marks not the amount of students that attend West Shore, but the amount of students absent from school by seventh period Monday due to solar eclipse festivities. This left three hundred twenty-five students left by the end of the day. Driving to other states, sleeping in at home, and trips to the beach provide several of the most common activities regarding student absences to experience the event.
Although the vast majority of students were absent on Monday, those present made sure to experience the eclipse at the end of the day. Junior Brendan Rannings viewed the eclipse in seventh period with a pinhole projector.
"We took some cardboard and cut tiny holes out of it," Rannings said. "[We] put lenses on the holes to reflect the sun onto the ground in the shade so we could see [the eclipse] that way. We also came outside with some eclipse glasses. Different people were also taking pictures and what-not, so it was very unusual. It's a once-in-a-lifetime kind of thing."
Some students decided to capitalize on the opportunity to see the eclipse in its totality, such as junior Emily Ortiz whose family took a trip to South Carolina.
"It was really cool," Ortiz said. "You're just standing there with a bunch of strangers watching the moon slowly inch over the sun and then suddenly it's dark. I had an amazing time and I would love to see totality again one day."
The next solar eclipse in the United States is set to take place on April 8, 2024. Instead of 38 years, the next wait is cut to seven.