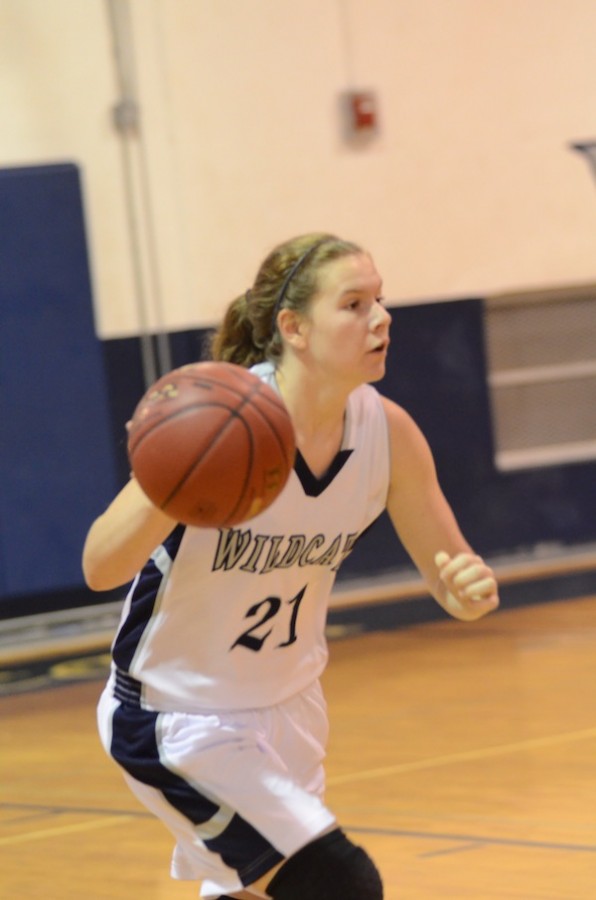 The girls JV basketball team lost a close one to Space Coast in overtime, falling 14 to 13, but the Varsity squad beat the Lady Vipers 36 to 29.
Senior Lydia Kline led the varsity team with 21 points. This was the final game of the season at home for the team. Senior Kaitlin Inganna said she had mixed feelings playing for her last home crowd.
"The game was definitely exciting. At first i wasn't too nervous, but after seeing the huge crowd and having to endure the overtime JV loss, the nerves definitely kicked in," Inganna said. "I have grown to love these girls on the team, and the sport itself, so senior night was definitely a bittersweet moment."
Sophomore Mary Billhartz said she believed the seniors had good chemistry.
"The seniors played pretty well all together, considering that they haven't all played together at the same time consistently during the season," Billhartz said.
The next game will be held Thursday at Harmony High School, which will be the last game of the regular season.
By: Ayden Lew