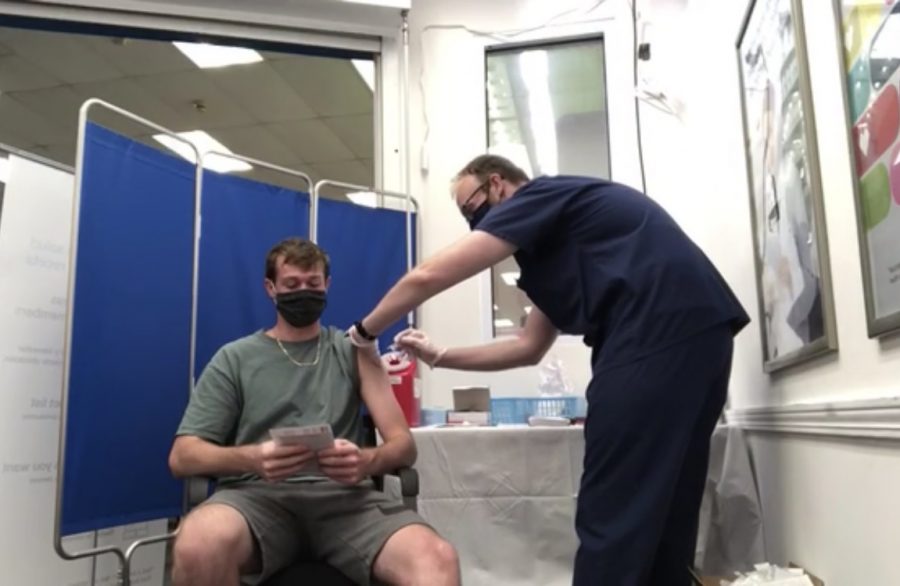 The FDA and CDC lifted a two-week pause on distributing the Johnson and Johnson COVID-19 vaccine in Florida. The hiatus occurred after more than 6.8 million doses were administered, because six cases of a rare and severe type of blood clot called cerebral venous sinus thrombosis were found in recently vaccinated women.
"I think it's a good thing that they paused it because I think that they want to be sure that there aren't going to be adverse outcomes," biology teacher Angela Feldbush said. "But the number of problems that they have seen so far is very small, so I don't think it's a real cause for concern but it's good that they're being safe."
Feldbush said she was vaccinated with the Johnson and Johnson vaccine. 
"My arm was a little bit sore but other than that I didn't have any negative effects," she said. "I'm glad that I'm vaccinated, I feel much better. We spent 139 days in a classroom with no protection at all, so if I can have any protection then I'm going to go for it. Vaccines have so many positive side effects for people as a whole. I think you really need to look at the science that goes into them and research that supports them and then think about the negative effects of not being vaccinated. There are horrible diseases that we just don't get anymore and so if people aren't vaccinated it's going to negatively impact all of us."
Despite this vaccine being put on hold, Feldbush said she thinks people should continue to get vaccinated. 
"I think that the more people that are vaccinated the faster we can get back to normal, and I really want us to get back to normal," she said. "We can't keep living like this. So if we can get the majority of people vaccinated then I think we can go back to doing the things that we used to do."
In the CDC statement said the vaccine was being paused out of an "abundance of caution."
"I think they just want to be sure that it's safe and more so they want to have as many safeguards in place that they can so if there is a possible side effect then they can look for that and have preventative measures in place," Feldbush said. "I think that once they do the research and dig into it then it will be [open to the public again] because it's a good vaccine. It's important that we have an alternative that can be given in one dose because there are a lot of people that are going to have trouble coming back for that second dose. So I think more variety in the vaccines is good."
Junior Hadley Plahuta said that the vaccine being paused is a concern. 
"So many people have already gotten the vaccine," she said. "That being said if something is wrong with it they should stop it so more people don't get negatively affected from it." 
She said she understands why people may be hesitant to get vaccines. 
"I think people should get vaccinated, but I understand why people wouldn't want to," she said. "If the people who want it get it then that's fine and then the people who don't get it just have that extra risk that they acknowledge. I mean obviously there are always going to be people who don't believe in it, and I understood where people were coming from since it got approved so fast."