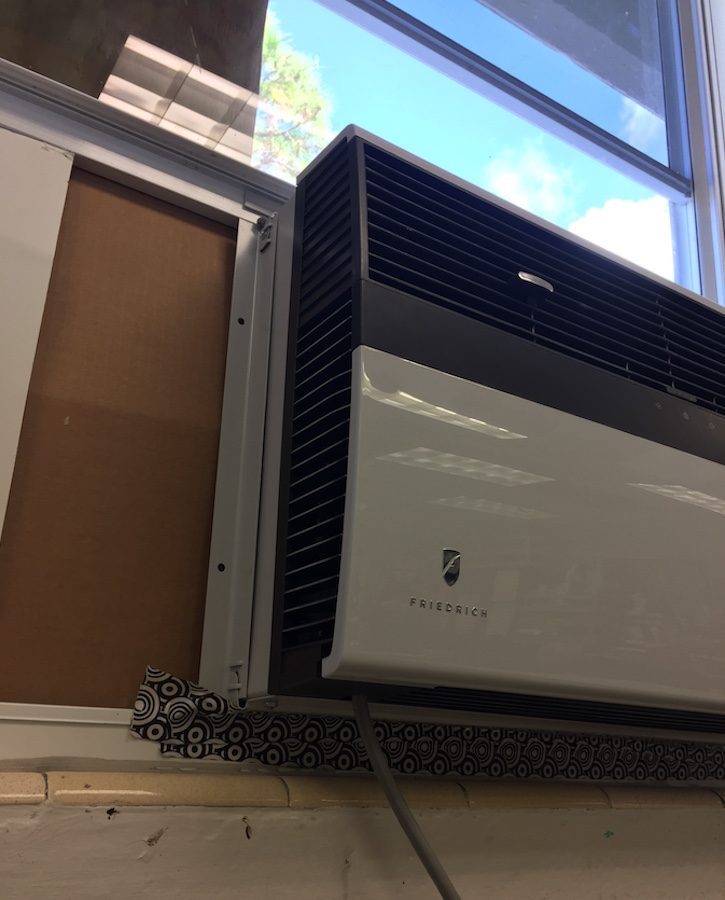 Beth Saunderson
The air conditioners in Building 5 have been out of service for roughly three weeks despite the fact thee district replaced the units during the summer at a cost of roughly $60,000.
Assistant Principal of Facilities Catherine Halbuer said when the unit broke the manufacturer said it would only take two weeks for the replacement coil to be made, sent over,and installed. The problem started when the coil began to leak, and had to be removed and ordered. The unit is still under warranty, so it was of no cost to the school board and is in the process of being fixed by the manufacturer.
The process is taking so long because the coil had to be specially manufactured and ordered for this particular unit. The coil was placed on backorder because the manufacturer could not get the proper pieces in time to make the coil which postponed the original installment date. The manufacturer says that the coil should be ready and shipped on Monday.
Because of this delay. virtual lab students have been out of a classroom for approximately four weeks which has caused some relocation and frustration with teachers and students.
The first week that the air conditioner units broke instead of having the students in the virtual lab room move to the media center, the students had to stay in the room with two extra fans, the windows open and the door open. But that arrangement violated district rules for safety purposes in case an intruder were to get on campus.
As a result those students have been relocated to the computer lab in Room 4-102 and occasionally have to go to the media center when the lab is needed.
"Having to relocate classrooms gets really annoying especially when I'm in the middle of an assignment because I lose my train of thought and cannot continue the assignment," sophomore Tasanee Phiwreungnon said.
By Cortney Vanover