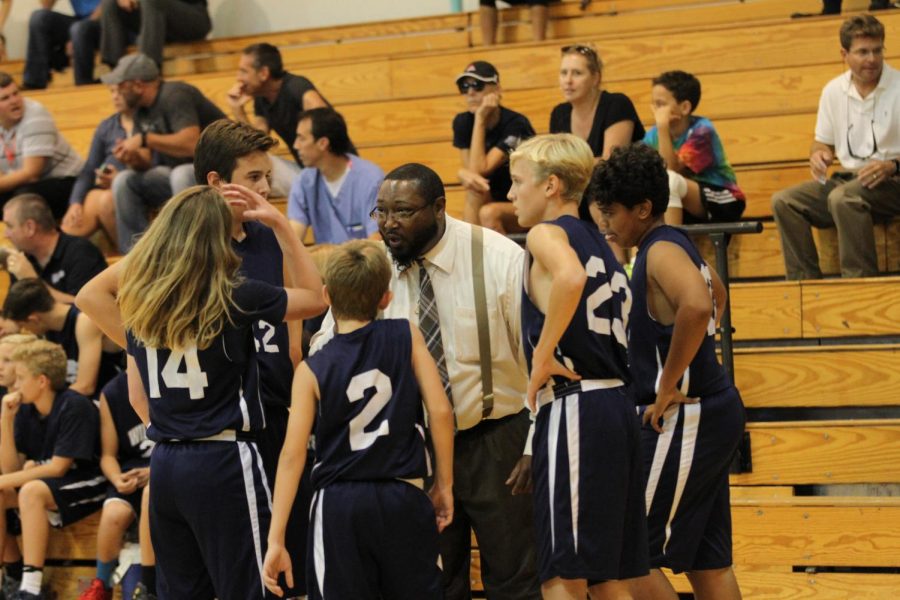 After having several games cut due to the hurricane, the boy's middle-school basketball team has ended its season. Because there was a lack of practice time, eighth-grader Jesse B. said he wasn't sure that the team played to its fullest potential.
"With coaches who had experience and knew the game, we would have been better if we had gotten to practice more," he said.
Although time was limited in the gym, Jesse assured it was time well spent.
"We didn't have the gym as much as we would have liked, which was disappointing to me, but when we did practice it was fun and we got a lot better," he said.
Their final record was 3-5, which held as a placeholder to see where the middle-school, and future high-school program is headed, although so some were still not satisfied with the results.
"Overall the season was fun, but I was disappointed with the outcome of our record," Clifton C. said. "I wanted us to win a couple more games."
By Scott Maggio