Girls' lacrosse tramples Eau Gallie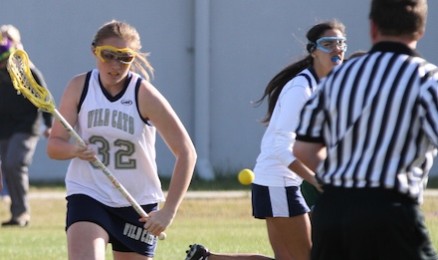 Sophomore Kaitlyn Inganna scored four goals and senior Jackie Sherry added three more to lead the Lady Wildcats to a 15-7 victory over the Eau Gallie Commmodores on Tuesday night.
"It was a good comeback from being demolished by Satellite," Sherry said. "We needed this win to get back our momentum for the rest of the season."
The Lady Wildcats hope to win the remainder of their upcoming games so that they arrive for districts prepared and ready to play.
"We know that if we keep this up, we're going to face Satellite in the championship, and we're thirsty for revenge,"  junior Sierra Purden said.
Purden added that winning this game gave the team hope and it keep practices intense and work on minor issues to improve its play.
The Lady Wildcats next take on the Lady Hawks at Viera on Thursday night.