Boys' soccer shuts out MCC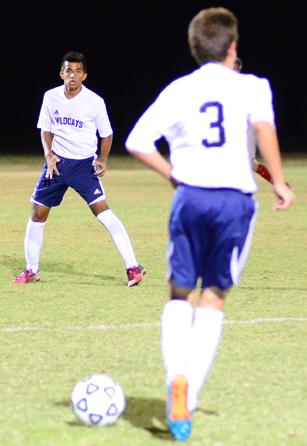 Sophomore Nicholas Pekmezian scored off a penalty shot and senior Brad Mooney scored on a breakaway shot with an assist from senior Darshan Ghayal to lead the boys' soccer team past Melbourne Central Catholic 2-0 Tuesday night.
Although the team expected to win based on the past records against MCC, Pekmezian was pleased with the performance.
"Scoring is cool because that's when all the hard work and practice finally pays off," he said.
Mooney's goal made an impression on sophomore Matthew Moscrip.
"It was a pretty sweet goal," he said. "It's really satisfying when you work so hard and pull through with good results."
The boys next play Space Coast at home on Friday.
By Ann-Marie Lally